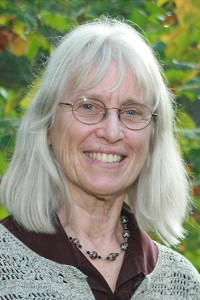 PATRICIA DOVE MILLER  has been leading creative writing classes in Nevada City, California, for the past eight years, including those at the Center for the Arts, Sierra Writers, Wild Mt. Yoga Center, Mt. Stream Meditation Center, and Shambhala Center. In the San Diego area, she taught residential retreats at Zen Mountain Center and classes at the San Diego Writing Center.  Pat has attended four week-long writing workshops with Natalie Goldberg in Taos, and has participated in the Squaw Valley Community of Writers.  Her work has appeared in Tidepools, Fallbrook Haiku SocietyAnthology, Into the Deep End, and other anthologies. She is co-leader of the Women's Writing Salon and a former member of the Literature Alive Board. Pat has an MFA in Creative Writing from Vermont College of Fine Arts, and has recently completed her memoir, Bamboo Secrets: One Woman's Quest through the Shadows of Japan.
HAIKU FOR MARCH (by Patricia Dove Miller)
stone foxes scamper
shakuhachi floats on the wind
long climb to the shrine
Photo of Patricia Dove Miller by Joel Perlish.