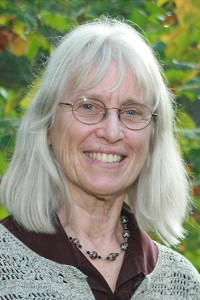 PATRICIA DOVE MILLER 
Patricia Dove Miller is a third-generation Californian, born and raised in Berkeley. She has lived in the mountains outside of Cali, Colombia, in a tiny rice farming village in North Thailand, and at the edge of the northeastern hills in Kyoto, Japan.  She attended Stanford University, and much later, at the age of sixty-six, completed her MFA in Creative Writing at Vermont College of the Fine Arts.
She has worked as a secretary, psychiatric research administrator, anthropology research assistant in Thailand, and as a teacher: nursery school, elementary school, and English as a Second Language. She is now a writer, editor, and creative writing teacher in Northern California.
In addition, she is a musician: she plays the Western silver flute and the Japanese bamboo flute, the shakuhachi. She practices both Zen meditation and the art of ikebana.
She lives in the foothills of the Sierra Nevada with her husband. She has recently completed her memoir, Bamboo Secrets: One Woman's Quest through the Shadows of Japan, and is currently working on her second book, a biography/memoir about her mother.

(Photo of Patricia Dove Miller by Joel Perlish.)